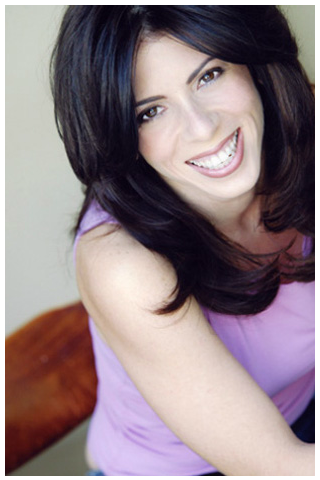 LUCIA MARANO SAG/AFTRA
Actor/Writer/Model/Muse/Producer/Activist
Raised between Italy and New York, Lucia has appeared on stage, film, print & television, notably in Sidney Lumet's "100 Centre Street" (A&E) and "Days of Our Lives" (NBC). Some filmography include ADR in Italian for George Miller's "Happy Feet Two" (Warner Bros), Florian Henckel von Donnersmarck's "The Tourist" (Columbia Pictures), Tony Gilroy's "Duplicity" (Warner Bros), Doug Liman's "Jumper" (Fox), as well as starring in independent films "If I Tell You I Have to Kill You", "Roscoe's House of Chicken & Waffles", "Turf", "Coppolla's Box", "Gunese Yolculuk" aka "Journey to the Sun", (Turkey), "Flushed" & "Manhattan by Numbers". Some NYC stage credits include roles in "No Exit" (Ines Serrano), "Lysistrata" (Ismenia & Stratyllis), "The Rose Tattoo" (Serafina Delle Rose) and "Macbeth" (Lady Macbeth). Some Los Angeles theatre roles include performing, writing & producing One-Woman shows: Tina Modotti and Frida Kahlo in "Artists and Revolutionaries", "Anger Mis-Management", "Love & Secrecy Unveiled", "Wonder Woman in Therapy", and touring Mexican cities with Mexican theater ensemble, Mexicali a Seces in the Spanish-speaking play, "Deseo".  She has appeared in a site-specific work, commissioned by the Los Angeles MTA, "Return Engagement," which depicted union organizing efforts in the 1930s and '40s.  Lucia has also expanded her One-Woman play "Tina Modotti: Comrade in Arms" to stages in NYC, Los Angeles and Edinburgh, as well adapting the stage version to the screen.  As model and muse, Lucia has posed for visual artists & photographers, notably Steven Meisel in a print campaign for Dolce & Gabbana, alongside supermodel Gisele Bündchen.  Lucia was proud and honored to portray one of our greatest performers. the legendary Italian actress, Anna Magnani in the stage production of Franco D'Alessandro's "Roman Nights, " which follows the unique friendship between Magnani and American playwright, Tennessee Williams.
AND…personal reflections from Lucia…
"Passion is the building block to my life…without it, I would surely crumble. While I continue to remain passionate and active in my career as an Actor I Writer I Producer I Model I Muse; I have also found passion in other dynamic communities in sustainability, permaculture, and horticulture & gardening.  My love of family, community, animal well-being, social, economic & environmental justice has led me to attaining certification in Horticulture & Gardening, Global Sustainability at UCLA (earned with distinction), Permaculture Design at EarthFlow Design Works, and Master Gardener at the University of California Cooperative Extension, Agriculture and Natural Resources.  My present day goal is to build a home and community that is ecologically harmonious, economically viable and socially responsible.
Inspiration is my driving force and it is such a joy to be on a journey of creativity and design in a range of diverse fields: of entertainment, as a business-owner, gardener, permaculturist, and sustainability professional. I am grateful to be part of these rousing, creative communities, which continue to inspire and challenge me with new and exciting opportunities.  I look forward to future endeavors, both as an artist, business woman, gardener and a sustainability specialist."